India and Bangladesh, two countries that haven't even reached their COVID-19 peak yet, will be dealt another blow as Cyclone Amphan makes landfall today. It will be the strongest cyclone on record in the Bay of Bengal – much stronger than the 1999 super cyclone – and the joint-strongest on record in the North Indian Ocean. What's worrying is the speed at which the cyclone has gained momentum – from category-1 to category-5 in just 18 hours. The 'Super Cyclone' has now weakened to an 'Extremely Severe Cyclonic Storm' and is currently moving at about 18 km/hr. Landfall is expected today between West Bengal's Digha and Hatiya islands in Bangladesh. The IMD has forecast wind speeds of 155–165 km/hr as it makes landfall.
Scientists have concluded that climate change is to blame for the rise in high-intensity cyclones of late. According to them, the damage caused by cyclones, including Amphan, has risen because of human activities that have increased sea surface temperatures, thereby pushing up the maximum potential energy that cyclones can reach. "Our research shows that high ocean temperatures are conducive for rapid intensification of cyclones in the north Indian Ocean. In the current case, Bay of Bengal has been particularly warm, which may have had some role in the rapid intensification from a depression to a cyclone and then to a super cyclone in a very short time," Dr Roxy Mathew Koll, scientist, Indian Institute of Tropical Meteorology, lead author, IPCC Oceans and Cryosphere, said.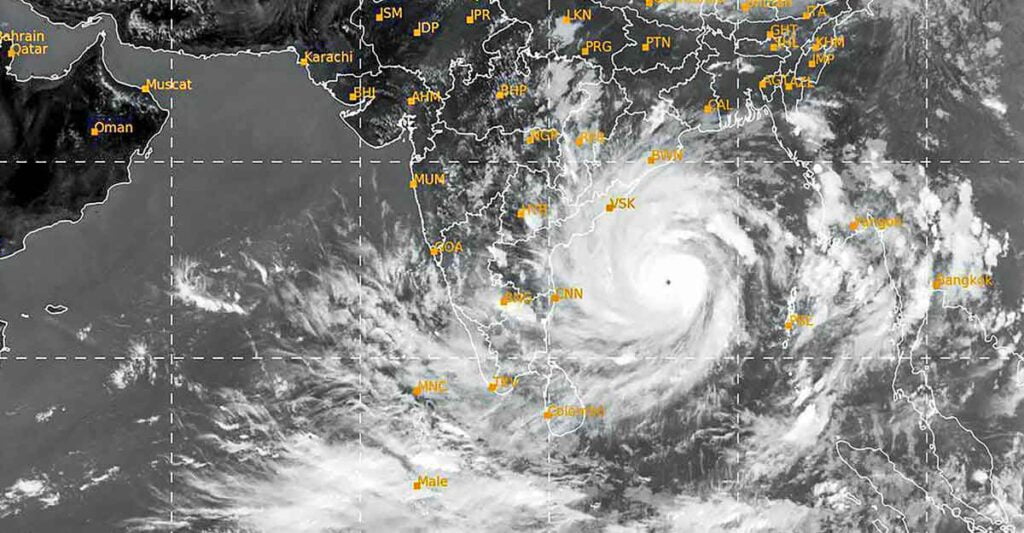 This trend of rapidly intensifying storms is worrying because this makes it difficult to forecast the storm and be prepared for it.
"In our paper on Fani [in 2019], which was a terribly destructive cyclone, we noted that warming temperatures in the air and ocean surface have significantly intensified cyclones in the Bay of Bengal. And what we're seeing now is that abnormally warm sea surface temperatures were present in the case of Amphan, too," Simon Wang, professor of climate, Utah State University, said.
According to researchers, climate change has also led to a rise in rainfall during a storm and has also increased the distance inland that storms can reach.
Scientists also believe that a reduction in air pollution in South-East Asia because of the COVID-19 lockdown could have also had an influence on the intensity of the storm. Aerosols, which are a product of human-related air pollution, have the ability to decrease the intensity of storms. This is because aerosols reduce the amount of sunlight reaching the Earth's surface, thereby cooling sea surface temperatures. But with the lockdown in place, aerosol levels have drastically reduced, which means sea surface temperatures have risen. "This surface warming extends over the waters in the Bay of Bengal. Therefore, the global warming effect, which tends to increase the strength of cyclones, if any, is now amplified due to this human-induced lockdown effect. This may be the reason why Amphan has strengthened into a super cyclone," Dr V Vinoj, assistant professor, School of Earth, Ocean and Climate Sciences, Indian Institute of Technology, Bhubaneswar, said.
The cyclone is likely to have a bigger impact in Bangladesh, even though the country has adequate cyclone infrastructure in place. "Cyclone Amphan, which is about to hit Bangladesh, is going to compound the COVID19 pandemic as well as lockdown and social-distancing measures. While Bangladesh has an enviable system of cyclone warning and cyclone shelters, it will be almost impossible to practice social distancing in those shelters."